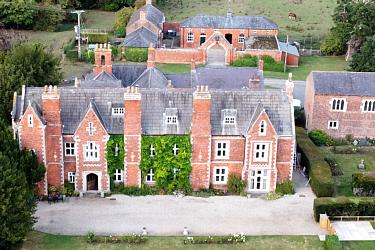 Welcome to the website of Red House Estate, Moor Monkton, England. A place where you can enjoy the countryside of the Vale of York, close to the city of York but seemingly miles from anywhere. We have residential and commercial property to let, equestrian facilities, DIY livery, holiday lets, a caravan site and much more.
Red House Holiday Accommodation
We now have 4 properties available for self-catering holidays: Prince Rupert House (5 bedrooms, sleeps up to 12), The Garden House (4 bedrooms, sleeps up to 8), Vavasour House (2 bedrooms, sleeps up to 4) and Signal Cottage (2 bedrooms, sleeps up to 4). Contact us directly for discounted rates. Full details can be found in the Holiday Accommodation section.

DIY Livery Stables
All stables are full.
The Red House Picture of the Week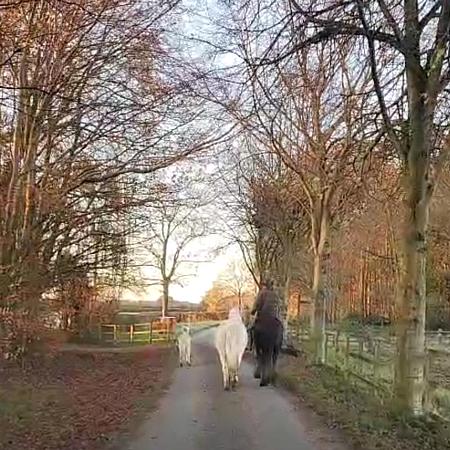 Going Back Home
Last Saturday morning we were woken very early by the sound of excited hooves on tarmac. This is never a good thing. After a short search, the 3 culprits were found in the big barn, helping themselves to the hay. They were quickly identified as "visiting" ponies and a very small mule from a farm the far side of Redhouse Wood. Two of them, Bert and Eric, used to live at Red House and were just calling in to say hello to their old friends. No doubt they were also telling them what fun it was to gallop across the soft turf of the caravan site and chapel lawn (luckily they didn't find the grass tennis court!). Their owner was called and, after a stern lecture, they were led away, back up the drive with their tails between their legs.
Click here to see the full Red House picture archive.