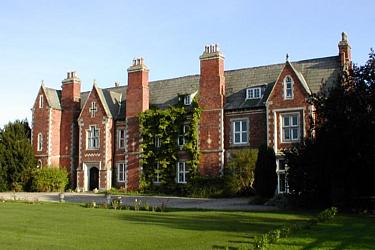 Welcome to the website of Red House Estate, Moor Monkton, England. A place where you can enjoy the countryside of the Vale of York, close to the city of York but seemingly miles from anywhere. We have residential and commercial property to let, equestrian facilities, DIY livery, holiday lets, a caravan site and much more.
The Red House Picture of the Week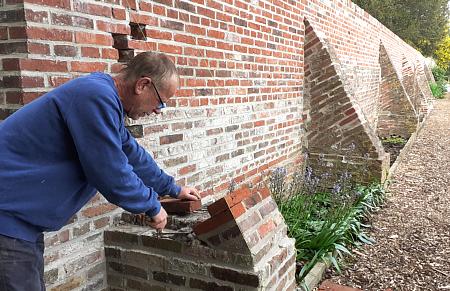 Buttress No.19
Peter Ramsbotham is pictured working on the last in the row of the buttresses that support the old garden wall behind the Yew Walk. This is part of our on-going restoration of the brickwork around the Red House Walled Garden. The buttresses were a later, 18th century, addition to the wall to counteract the added weight of the earth bank that makes up the Walk. The spaces between the buttresses have probably been used as garden plots for centuries. The first record can be found in the old school magazine where reports on the gardens kept by the boys were included in many summer editions. Currently they are being used by Sally Pickering of Pickers Flowers to provide produce for her cut flower business.
Click here to see the full Red House picture archive.
Website last updated 27th of May 2022.

visits since 21st January 2008.