Red House in 1994 - Picture 002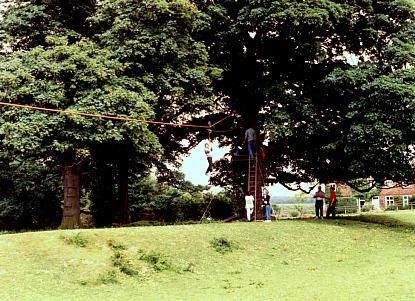 Funday Sunday - The Death Slide
The most popular activity (for the children) was the death slide which was set up in the Moat Field. A wire was attached to a high branch of a sycamore tree and anchored at the other end to the school tractor. A ladder and scaffolding tower were used to gain access to the start of the slide.