Red House in 1994 - Picture 001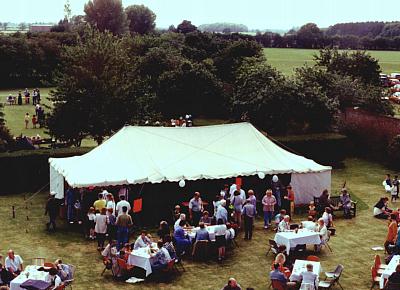 Funday Sunday - Marquee on the Croquet Lawn
Funday Sundays were organised by the School Parents' Association as a way of raising funds for the School. They were quite successful and hugely popular with the school pupils. Members of the public were invited to enjoy a Sunday afternoon at Red House and they could enjoy a cup of tea, take part in some of the activities and look around the school. From the marquee were served tea and cakes and thus was it the centre of the whole event.