Red House in 1994 - Picture 003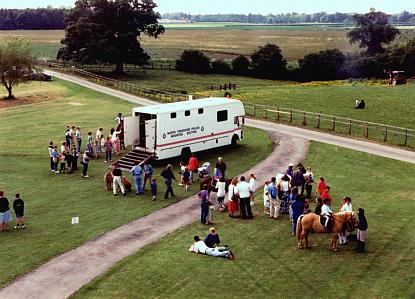 Funday Sunday - The Police Horses
The North Yorkshire Police brought their mounted display unit and gave demonstrations of how the horses behaved in a crowded situation. Meanwhile, in the foreground, Mrs Gordon gave eager young visitors rides on the school ponies. The tractor in the Moat Field is providing the tension for the wire in the death slide.