Red House in 1918 - Picture 006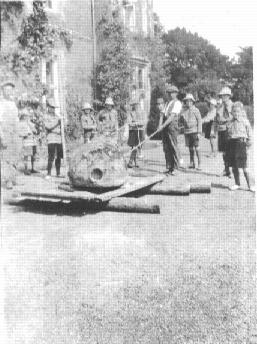 The Trojan Horse.
This is the statue of Sir Henry Slingsby's horse on the move from the Moat Field to the Chapel entrance. In life, the horse won the Plate at York races in 1633 watched by the King, Charles I.
Picture of statue in its original position.