Red House in 1918 - Picture 005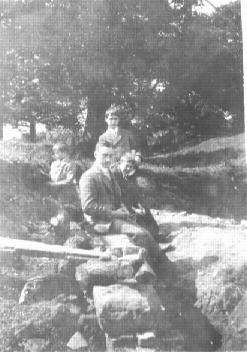 Excavations in the Moat.
L to R: J.B. Dixon, Mr Lloyd Jones, Firth, R. Dixon.
The wall is almost certainly the foundations of the original 'Rede Howse' built by Sir Thomas Ughtred in the 15th century.
This appears to be in the northern part of the Moat, depressions in the ground from this dig are still evident.