Red House Circa 1911 - Picture 018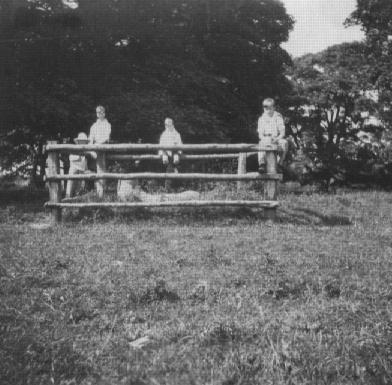 The Statue of Slingsby's horse in the Moat Field.
The horse, name unknown, was buried beneath the statue but was subsequently exhumed - the bones are available for viewing(!). The statue was moved to the Chapel in 1918. There is a photograph of the event.