Web Site Cover Picture 116

13th April 2006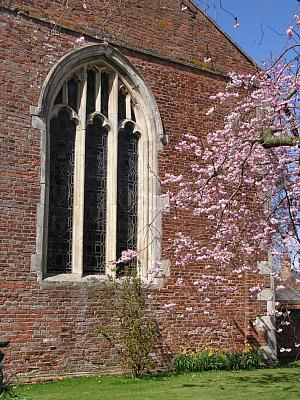 The East Window of the Chapel.
The 17th century chapel at Red House retains many of its original features including the altar and pulpit. The glass of the east window comprises some of the Jacobean glass from the main building in the top lights and later, 19th century additions in the three main lights which were installed to commemorate the life and death of Charles Slingsby who drowned in the River Ouse at Newby Hall in a hunting accident.