Web Site Cover Picture 115

10th April 2006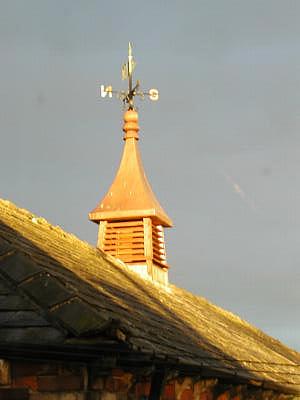 The Weather Vane.
This weather vane, which dates from the 1860's, sits on top of the old stables and not only gives us an indication of the wind direction, which is recorded daily, but also provides a convenient perch for many of the birds giving them fine views of the estate and the River Ouse.
It was restored in 2001 with funds donated by Juliet Crawley Peck. Her children, Fynn and Lettie, were educated at Red House between 1993 and 2001. The work was carried out by local craftsmen; Richard Hill of RHR Engineering and David Palfreman. All the woodwork was replaced and the original lead covering was replaced with copper but much of the original ironwork was retained.