Web Site Cover Picture 109

6th February 2006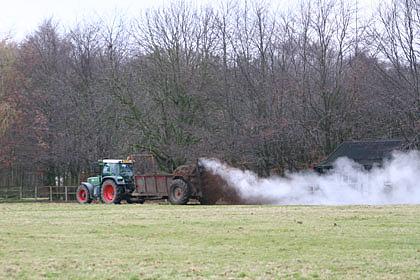 Muck Spreading on the Big Game Field.
Steam rises from the horse manure as the first load goes onto the fields. In the background is the old Cricket Pavilion which, for 70 years, watched over schoolboys toiling on the cricket square but now, in the summer months, looks out onto grazing horses.