Web Site Cover Picture 072


11th January 2005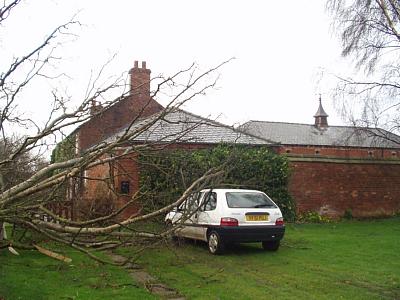 Storm hits Red House.
High winds caused several trees to fall and removed a few roof tiles around Red House. This silver birch which stood next to Moat Cottages crushed the fence and put several dents in the car. The fact that the trunk landed square on to a fence post, which it drove 18 inches into the ground, probably saved the car from being written off.