Web Site Cover Picture 071


17th December 2004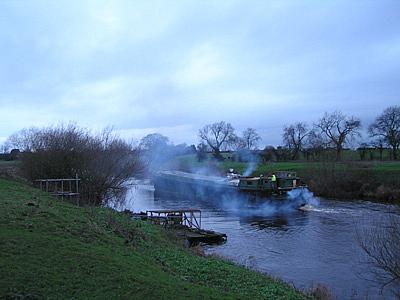 The Leaving of Rachel II.
This 140ft boat has been moored at Red House landing on the River Ouse for many years and has become quite a land(or river)mark. Just after dawn today she left for a new home in Southampton which will involve a long voyage through the Humber and down the east coast of England. The undignified clouds of smoke are due to her diesel engine not having been fired up for a while. After repairs have been made to the pontoon new boats are expected to moor up in March 2005.