Red House in 2004 - Picture 011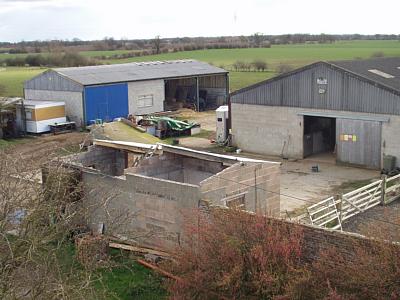 View from Farm Cottage Roof - 3
Strong winds during the previous night had blown the roof off the Dairy stables, quite a lot of it had landed in Farm Cottage Garden. Luckily no horses were in the stable at the time.
The winds had also blown the chimney cowl off Farm Cottage which was being replaced by the cameraman.