Red House in 2003 - Picture 005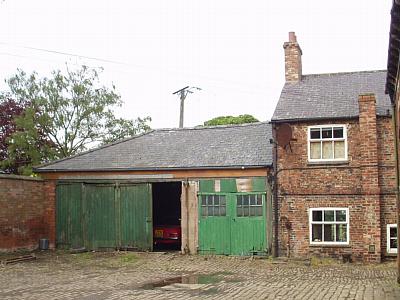 Restoration of Garages in the Stable Yard 1
This line of garages were originally built in the 19th century to house the estate's carriages and horse. However their doors were in the final stages of collapse and action was needed. The right hand garage of the three was to become the kitchen for Moat Cottage South adjacent to it and the others were to have new doors fitted.