Red House in 2003 - Picture 004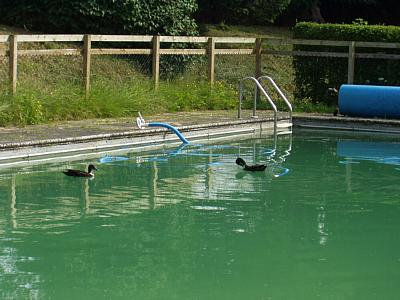 Ducks on the Swimming Pool
The estate's outdoor pool is always a focus of work during April, getting it ready for a summer of swimming. Over the winter it develops a dark green colour which is cleared by days of dragging with nets and pumping the water through the filters. These ducks were being a bit cheeky when they landed on the pool, mistaking it for a pond. Hopefully their feet didn't get too bleached with all the chlorine in the water.