Red House in 1909 - Picture 001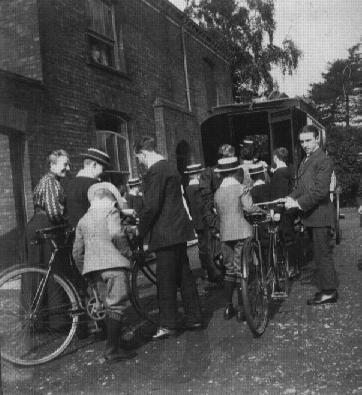 Boys and staff prepare for an outing
on bicycles and in the smaller blue bus.
Miss Ambrose the matron is on the left and the teacher is Mr G. Lloyd-Jones. In the background is Prince Rupert House and the door to the courtyard.