Web Site Cover Picture 699
29th September 2020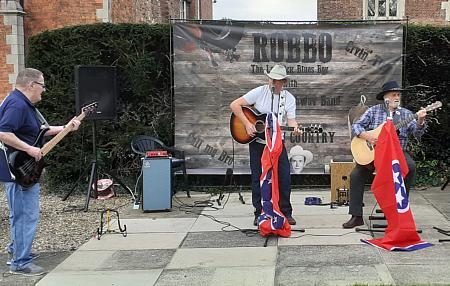 Country comes to Red House
On Monday afternoon the birdsong was interrupted when the country band, Lost Highway, struck up with their guitars and rhythm section. The band has been struggling to find a rehearsal room due to the restrictions so we offered them the little performance space we have set up by the pool. To be honest, it didn't sound like they needed much rehearsal, after they produced two hours of non-stop country favourites.
(L to R) Clivey Smith (bass), Fred Robbo (vocals and rhythm), Geoff Brown (vocals and rhythm). Robin Gordon was on cajon.