Web Site Cover Picture 205
12th May 2008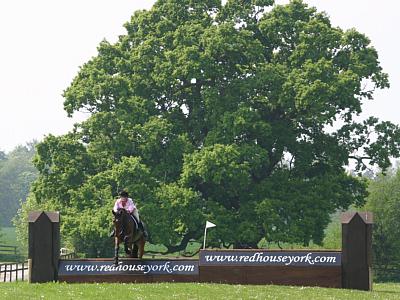 Nidd Valley Riding Club One Day Event
A competitor in the Novice section clears the new "Red House" jump in the Moat Field. The Moat Oak with its spring canopy of leaves provides a spectacular backdrop.
The One Day Event was held at Red House on Sunday 11th of May.