Web Site Cover Picture 195
3rd March 2008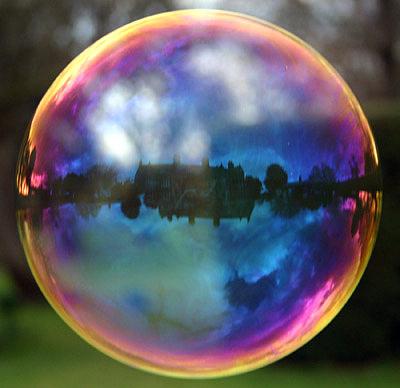 Red House in a Bubble
A child's large bubble making kit provided the inspiration for this image of the Main House captured inside a bubble. The breezy day caused a few problems getting the right shot but much fun was had by two 2 year olds chasing bubbles around the croquet lawn.
Thank you to Timothy Gordon (aged 2) for providing the bubbles.