Web Site Cover Picture 067


16th November 2004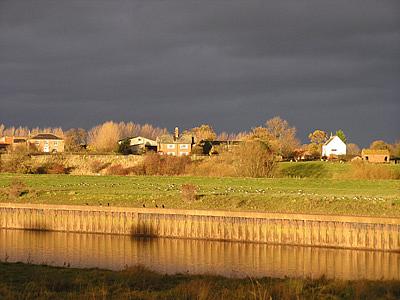 Leaden skies over Beningbrough.
This picture was taken from the Moat Field and shows the village of Beningbrough in bright, autumn sunlight. In the foreground is the "Lagoon" or Redhouse Reservoir and sitting on the wall are several cormorants. Beyond this is the flock of geese which graze here daily, flying over the Red House rooftops twice a day. The River Ouse is hidden behind its levées.