Web Site Cover Picture 064


25th October 2004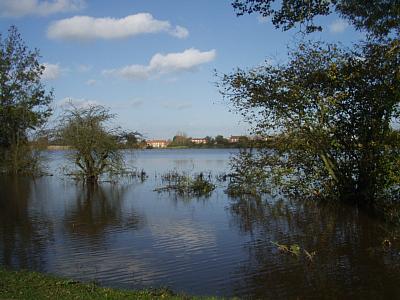 The Ouse in Flood.
In the distance can be seen the village of Beningbrough.
Between there and Red House are the River, the Reservoir and
the Wood Gutter which have formed a continuous sheet of water up
to the Moat Field, a distance of 500 metres.