Web Site Cover Picture 054


22nd July 2004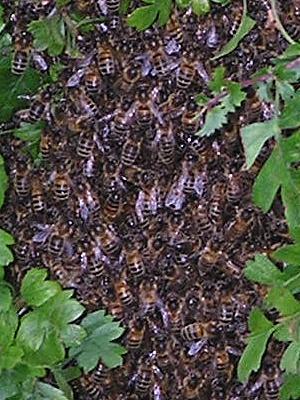 A swarm of bees gathering on a thorn hedge
These bees, which were quite friendly, began to swarm on the thorn hedge next to the Garden House. Owing to the proximity of passing caravanners we contacted a local bee keeper who gathered them up, with the help of some smoke, and took them away. They were put them into a hive and should be producing honey next year.