Web Site Cover Picture 042
5th April 2004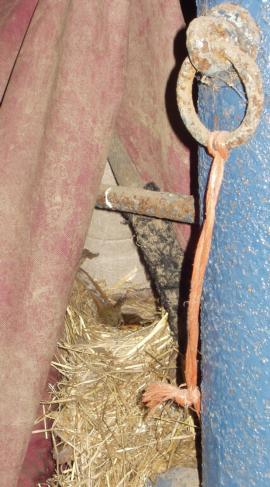 A non paying tenant in the stables
This robin's nest recently appeared in the Old Stables.
It is perched on one of the stall divisions and held in place by Whisper's rug.
It will be a testing time for the robin family next week as we have our first Riding
Holiday - the stalls will be used and Whisper might want his rug back!
Mr Robin can just be seen, although he was lying low keeping the eggs warm.