Red House in 2002 - Picture 005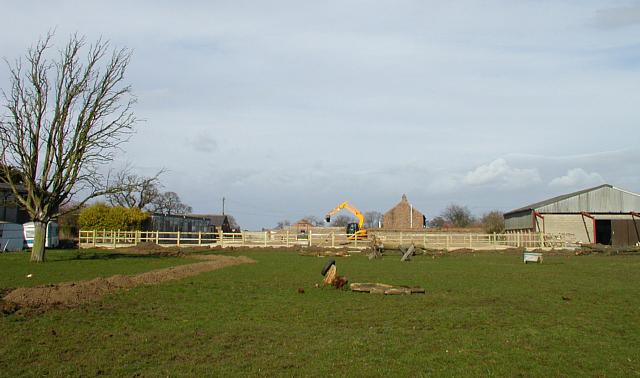 The All Weather Arena Under Construction 2
In the foreground is the Old Orchard with one of the apple trees still standing. The drain from the arena cuts across the field into the water jump. The building on the right is the big barn stable with the new lean-to extension under construction (the old one was blown over the barn roof during a storm).