Red House in 1992 - Picture 006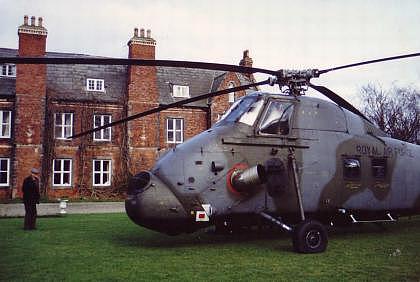 A Wessex Helicopter on the Croquet Lawn!
Mr Sayers inspects the holes made in the grass.
They are still there even now and have proved quite important in some croquet games.
The helicopter was landed with the permission of Major Gordon.
The pilot, a friend of the Gordon family, dropped in for a cup of tea!