Red House in 1991 - Picture 019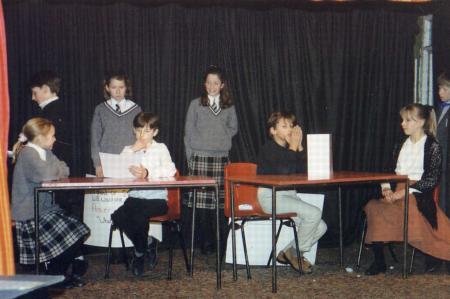 The Form Plays.
Each form would produce a short play that was performed in front of the school
and staff before the Christmas Feast. Not only were they a lot of fun, but it also
made it easier for the kitchen staff to prepare the feast while the whole school were in the Playhut.
L to R: (standing) Richard Hawlor, Emma Webster, Edwina Whale, David Shouksmith
Sitting: Hannah Bryden, Robin Harris, Daniel Parry, Rachel Stebbings.
Back to 1991 thumbnails