Red House in 1991 - Picture 014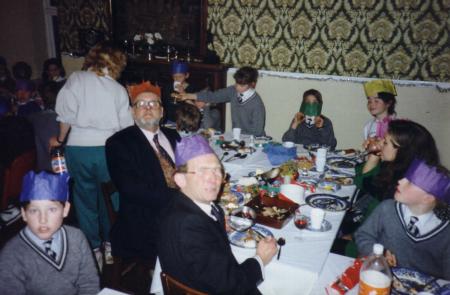 The Christmas Feast.
On the last day of Michaelmas Term it was traditional for the school
to have a feast of christmas food. It was usually a fairly rowdy affair
and was always followed by everyone being led around the Main Building by
an unfortunate member of staff dancing the Conga.
From L to R (facing the camera): Simon Dixon, Mr Cooper Watson, Major Gordon.
Back to 1991 thumbnails