Red House in 1989 - Picture 002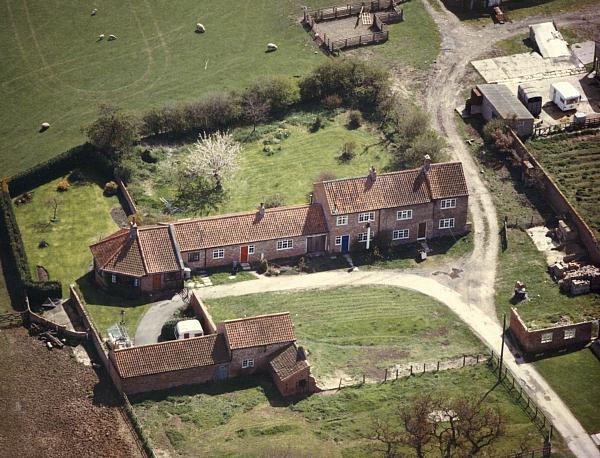 Sunset Boulevard
The line of cottages known at Red House as Sunset Boulevard consists of (l to r): The Round House (a converted threshing barn), Sunset Cottage (coverted from old barns), Signal Cottage (the estate's old pigeon loft) and Farm Cottage (part barn conversion part farm manager's house). At the time of the photo Mrs Bunten lived in the Round House, John Sayers (retired headmaster of Red House School) lived in Sunset Cottage. Signal and Farm Cottages were staff accommodation for the school.
In the foreground the low level barn was the old school shooting range and the higher building was the estate's workshop and store.