Red House in 1976 - Picture 001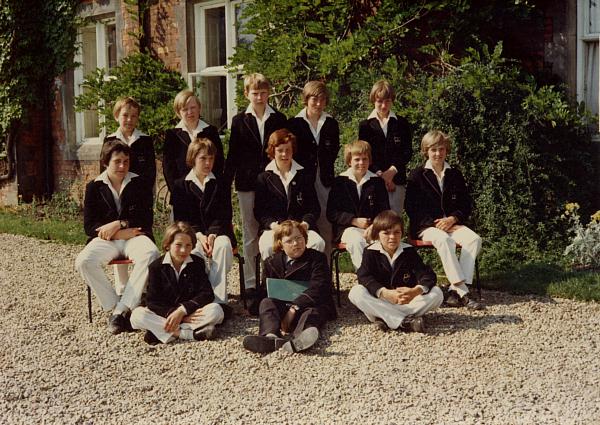 The Cricket First XI
Back Row (L to R): Jacky Smith, Tim Collin, Paul Spratt, Simon Greenwood, ?.
Seated: Mark Belt, Giles Bilton, Paul Midgeley, Chris Hammerton, Simon Ingham.
Front Row: Robin Gordon, John Wormald, John Hutchinson.
Jacky Smith made Red House history that year by being the first girl to play for the First Eleven. She earned her place from her determined and fearless fielding and played much of the season with a corker of a black eye after she was struck by a ball.