Red House in 1972 - Picture 009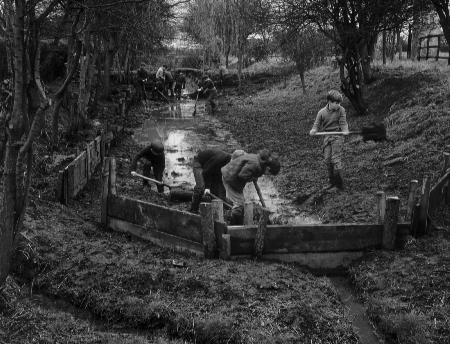 Dredging the Fish Ponds.
One of the Thursday activities for the boys at Red House was "Pioneering" which was in place of the usual games lesson. This basically involved doing work around the grounds - not only a way of reducing the amount of paid maintenance staff but also a perfect way for the boys to appreciate their environment. The work was done in the school patrols (or houses) and this is Rupert Patrol. On this occasion one of the group, Mark Vodden, found a 17th century "medal" in the mud which he admits to not handing in, presumably he claimed it as Treasure Trove. Sadly it has since been lost!
In the background can be seen the bridge over which the front drive used to pass.
The 17th century gate posts are in the top right of the picture.