Red House in 1972 - Picture 006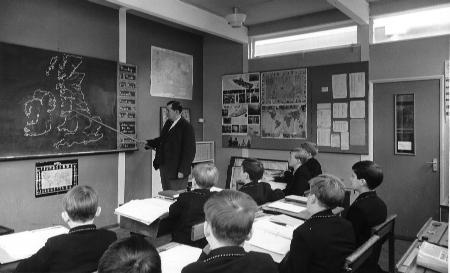 A Geography Lesson.
Capt. McNeill pointing to the either the River Mersey or Dee in Room 7 of the Classroom Block.
Built in 1969 and named The Moore Block, after George Moore who did so much to improve the school in the 1960's, it was finally demolished in 2002 after the school closed to make way for the Timber Stables.