Red House in March 1911 - Picture 002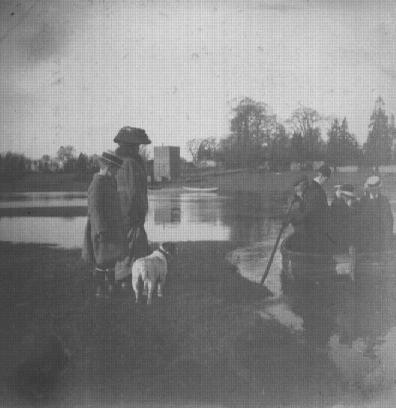 Crossing the River Nidd by the Ferry during a flood.
Mrs Lemprière, her dog, Juliette and a boy wait their turn to cross to Nun Monkton for a Sunday church service. The water tower is visible on the other bank and the walls of Nun Monkton Priory can be seen in front of the trees. The ferry was at the mouth of the Nidd at its confluence with the River Ouse and provided a useful link between the Monktons (Moor and Nun). Today the nearest crossing is 3 miles upstream at Skip Bridge.