The Moated Site of "Rede Howse"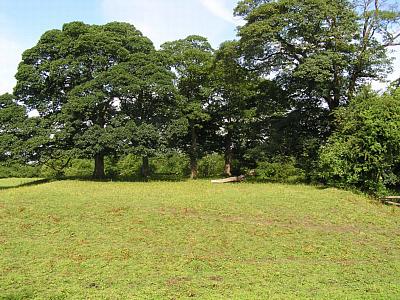 To the north west of the Main Building lies the site of the original Rede Howse. This was built in about 1341 when Sir Thomas Ughtred gained a licence to impark his woods and crenellate his dwelling at Moor Monkton and Scagglethorpe. The house was named after the reeds used on the roof which were presumably gathered from the marshy ings land next to the river. It is probable that the moat was filled with water as it still gets wet in the winter and certainly fills up when the river floods. There is evidence of the building with stone foundations visible in the slope down to the moat.
Sir Thomas fought with Edward III in the Hundred Years' War, most notably at the Battle of Crècy in 1346. He was one of the first to become a member of the Order of the Garter.
Nowadays the Moat Field provides a home for Red House horses and many rooks and woodpeckers live in the sycamores and oaks.
Close or minimise this window to return to the main Red House site.