Welcome to the website of Red House Estate, Moor Monkton, England. A place where you can enjoy the countryside of the Vale of York, close to the city of York but seemingly miles from anywhere. We have residential and commercial property to let, equestrian facilities, DIY livery, riding holidays, a caravan site and much more.
The Red House Picture of the Week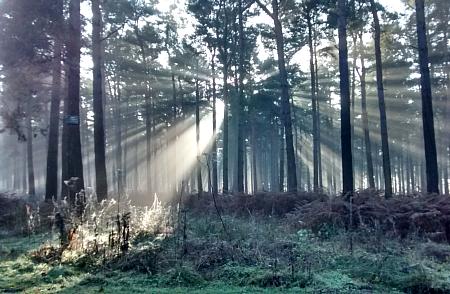 Sunburst in Redhouse Wood
After a foggy start to the day after Boxing Day the sun came out, tempting a few of us, young and old, outside for a refreshing walk up river and back through Redhouse Wood. It was beautifully atmospheric by the river as the mist slowly cleared and we were accompanied by geese, ducks and buzzards. On the return, we were treated to bright sunlight bursting through the trees of the wood. The children explored through the old bracken in the far western corner in search of the "Dragons' Lair", or Double Dikes, close to Laund House. The still air made the wood so quiet but the excited noise of the children startled a few deer, which leapt out over the bracken to find peace in another quarter.
Click here to see the full Red House picture archive.
Website last updated 28th of December 2018.

visits since 21st January 2008.